…what links them both?  B-E-E-R!!
Dad's birthday was on the 16th and I didn't get to send him a present. But I will very soon.
Since he has been refraining from drinking too much beer due to having elevated liver enzymes in the past and it's October, I thought why not make something that's close enough to beer?And that's exactly what I did.
I just made some BEER SOAP!!!!
…..and my house smells divine!
I was planning on sending him soap made with real beer, but that didn't turn out the way I wanted it to be. Saponification pretty much killed the "beer smell" and left it with a strong wheat/barley like aroma, which is normal for soap made from real beer. But where's the fun in that? So I decided to make soap that smelled like the real deal, instead of making it with the real stuff and so far I am loving the results. I still have to wait a day or two til I can cut this stuff and try it out, and if it turns out awesome, I'm sending a package to dad and it will be available in our site as one of our limited edition soaps. You're probably wondering, why would I want to smell like beer? Well you have to try the soap to find out. The scent is more like fun clean freshly brewed beer rather than a gross drunk man. I'm quite excited for this mini project. I'll probably need to do this again since these will make unique Christmas presents. Anyway, that's all for this update.
Good Night!
~xoxo Therese
Yesterday has been a whirlwind of emotions. I was happy, sad, angry, confused, lost, indifferent, etc. This is probably because of hormonal changes since I'm nearing my time of the month. (Now you didn't need to know that, did you?) Also a lot of stuff has been going on in my life, both good and the not so good. Nothing terrible, so I'm thankful for that. I've also applied to a couple of nursing jobs this week and it has been making me anxious and at the same time excited. I can finally go back to doing nursing stuff. At the same time, I've been exploring the world of business since I just recently started my own limited liability company. So anyway, I said to myself, "hey maybe I just need a dose of inspirational goodies" and so I went online and found myself some motivational videos. I posted a few of them on this blog. (Check out my two previous posts.)
So I was on Youtube, searching through videos,listening to inspirational songs, until I came across this one…words of wisdom from The Office.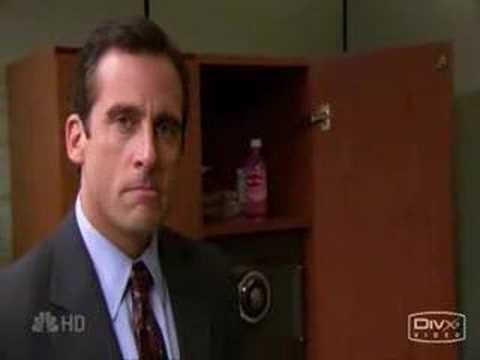 Not exactly motivational, but it was all I needed to feel better. Awesome eh?