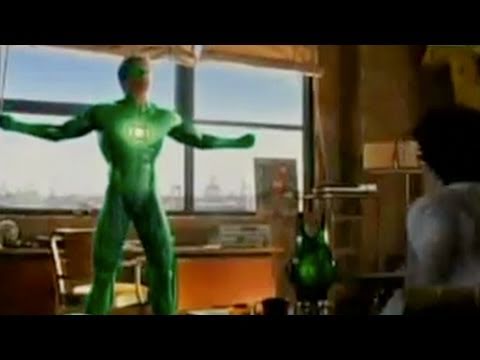 Will I watch Green Lantern? Yeah probably..just because I've always had a big crush on Ryan Reynolds (voted Sexiest Man Alive recently) 
A little side comment on the video, do men really find that nerdy glasses on women attractive?
Btw, I got to watch Splice this weekend through Netflix and I thought I was going to be atleast a bit scared or it'd be about some weird science experiment killing half the human race, but it turned out to be a sick movie. The whole raping thing was just unexpected and gross to think about, but thumbs up to the screenwriters. Didn't see that type of ending coming.